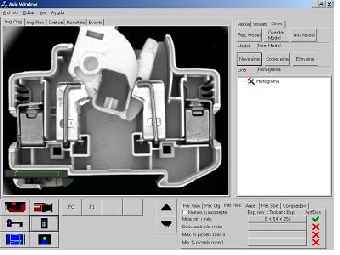 – Programmable capture conditions and input image sequence.
– Selec 1 to 8 Cameras B&W and/or Color.
– Free Trigger Condition for every Camera.Multiprocess.
– Tracking. MultiImage Sequence Porcessing
– Camera Trigger and Strobe Lightinh controlled by hardware.
– 16 to 64 Image Capture Buffers for every Camera.
– Defective Images Buffer Config.
– Load and save Images to Disk.
– On-Line One-Camera or Multi-Camera Monitor.
–  Digital Camera. Fire-Wire Interface IIDC DCAM V1.31 Compatible